May Products of the Month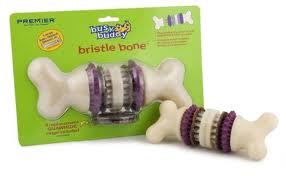 Need to give you dog something to do while you are gone or even when you are home? We have a perfect solution AND it's a dental toy too! Busy Buddy Bristle Bone has multiple textures to keep you pet busy and has 2 rawhide disk for them to chew on as a treat! They have one for any size dog from x-small to large! Our staff here has them for their own pets and they LOVE them, so pick one up today from us or call and we can set one aside for you!
AND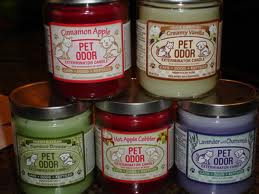 Love your pet, but hate some of the smells that go with them? Try our NEW Pet Odor Exterminator candles! They not only smell wonderful, but help eliminate the "pet odor" using an enzyme based formula that attacks and eliminates pet odor. Try one today, place it in the area of the cat's litter box or where the dog plays a lot and smell the difference for yourself! We have 4 scents for you to try; Orange Lemon Splash, Creamy Vanilla, Mango Pomegranate, and Cinnamon Apple.  Stop in today and pick one up to try for yourself!