Skyline Veterinary Hospital was opened on January 5th, 1970 by Drs. Kenneth Speltz and Stephen Brandjord. These doctors met as classmates at the University of Minnesota College of Veterinary Medicine from which they graduated in 1967. Both practitioners worked for local veterinary practices for 3 years before starting their own clinic together. Dr. Ken Speltz grew up in Rollingstone, Minnesota on a dairy farm. Dr. Stephen Brandjord grew up in Plymouth, Minnesota. On January 23, 2005, Dr. Stephen Brandjord passed away.
Over the years, Skyline had continually updated and improved the medicine, the equipment, and the building to keep up-to-date with current therapies in veterinary medicine. Our veterinarians attend multiple continuing education meetings and training sessions every year to stay on top of prevention and therapy of diseases to give your pet the best medicine available.
Skyline Veterinary Hospital is a completely family owned and operated business. Dr. Ken Speltz and his son Dr. Ryan Speltz are the  veterinarians. By keeping it all in the family, the service at Skyline is personal and focused on you and your pet's needs because we understand that your pet is an integral part of your family.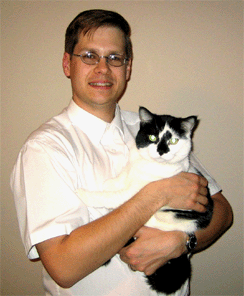 Dr. Ryan Speltz 
Continuing a family tradition, Dr. Ryan Speltz graduated from the University of Minnesota in 1999 and spent the following years fine tuning his general medicine and surgery skills at several busy clinics in the Twin Cities and out-state areas. Dr. Ryan joined his father, Dr. Ken Speltz, here at Skyline in July 2003. He has also taken extensive training in advanced veterinary dentistry and continues to take courses. He is happy to offer these techniques at Skyline.
Check out our Dental Services page for more details!!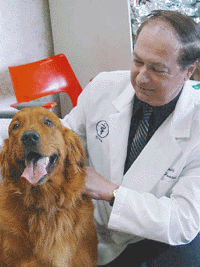 In Loving Memory of Dr. Ken Speltz (1942-2023). Dr. Ken Speltz peacefully passed away unexpectedly at him home on 02/15/2023 at the age of 80. He will be dearly missed at the clinic.
Dr. Ken Speltz graduated from the College of Veterinary Medicine at the University of Minnesota in 1967. Skyline Veterinary Hospital was founded in 1970 – Dr Speltz has practiced caring, high-quality veterinary medicine at our hospital for over 50 years.